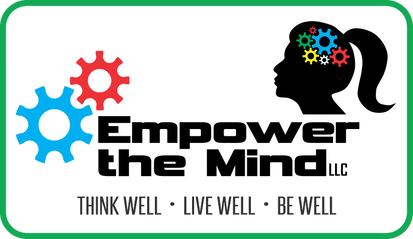 Think Well * Live Well * Be Well

We are open and offering confidential online / phone therapy during the COVID-19 pandemic. In office sessions are available and subject to COVID-19 status.

Please email info@empowerthemind.org for more information.

746 Cumberland St. Lebanon. PA 17042 * 2257 West End Ave. Pottsville. PA 17901

What We Do and Who We Are
Outpatient Mental Health and Addictions Clinical Services.
​
From the first point of contact we strive to provide compassionate comprehensive care. It might be a question you have about something going on in your life, a need for an evaluation, help coping with stress such as relationships, children or work, we are here to help with problems big and small. Our goal is to be person centered, treating each client as an individual with honor while using best practice evidence-based approaches. Some of the approaches used by Empower the Mind LLC are Cognitive Behavioral Therapy, Mindfulness, and Biofeedback. We work with many problems here are just a few Addictions, Anxiety, ADHD, Depression, Bipolar Disorder, PTSD and Family Issues.

Consultation and Continuing Education Credit Trainings for Mental Health, Substance Abuse and other Medical Professionals.



Empower the Mind LLC was established in 2012 as a clinical training agency to meet the ever changing needs of today's treatment provider. As the complexities of our clients, insurance company demands and growing need to provide evidenced based practice approaches in the work we do. As treatment providers we have to continue the learning process to keep up with the increasing challenges of the mental health, addictions treatment and medical profession. Empower the Mind not only can offer training to meet the needs above but can also do so in a dynamic, energizing and individual way for each organization or treatment facility. Workshops can be designed around the training needs of each program and the treatment they provide.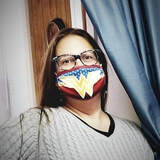 About the Founder Dr. Martha L. Thompson:

Dr. Martha Thompson has been providing direct clinical care in mental health and addictions since 1999. Her passion for helping others grow to their best drives her personally and professionally. Dr. Thompson has an open and engaging style about her making it easy to talk to her from the moment you meet her. Her energy and joy to share her expertise or just listen is always present be it working with clients or providing some type of educational session. Her ability to apply best practice approaches such as Cognitive Behavioral Therapy, Motivational Interviewing and Mindfulness interventions help her clients make the strides and changes necessary for an improved life. She is always learning and exploring what else is out there to help those in need.

Take the first steps to help by calling Dr. Thompson at 717-304-2631 or via email at DrMartha@empowerthemind.org
---
Ms. Kristen Kohr LPC
I combine empathy, humor and creativity when working with clients. I have found that one of the most important parts of therapy is the relationship. I am person-centered, collaborative and focus on a healthy working relationship that builds on my client's strengths and experiences. I am trained in a variety of evidence based counseling theories and have over ten years of experience working in the mental health field. I enjoy working with children, adolescents, adults and families. An instillation of hope, collaborative relationship and readiness for change are all ingredients for healing and wellness.

I have a number of years of experience working with Anxiety and Trauma. I am a Certified Clinical Trauma Professional and a Certified Anxiety Treatment Professional.
"Promise me you will not spend so much time treading water and trying to keep your head above the waves that you forget, truly forget, how much you have always loved to swim." Tyler Knott Gregson.

Take the first steps to help by calling Kristen at 570-213-9196 or via email at Kristen@empowerthemind.org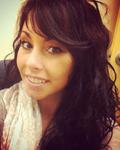 Ms. Nicole Peters LPC Mental strength is not the ability to stay out of the darkness; it's the ability to sit present in the darkness, knowing that the light will shine again. I have been credentialed by the National Board of Certified Counselors (NBCC), and am also licensed as a professional counselor (LPC). My goals are to create a safe and supportive environment for all my clients as individuals, while they increase their level of self-understanding and self-awareness.

Having over 14 years of experience in the Mental Health field, being trained in various treatment modalities, as well as, new & upcoming evidenced based methods, I have really come to have a passion and love for what I do. I have experience with struggles within family systems, depression, anxiety, mood disorders, personality disorders, ADHD, & trauma to name a few. Having working directly with individuals, groups, couples, & families over the years, I tailor my therapy & treatment to the best needs of the client, while working to go deeper to find the root of the issue.

​Take the first step to help by calling Nicole 484-662-3223 or via email at Nicole@empowerthemind.org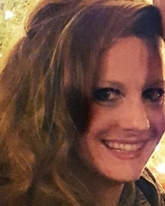 Michelle McGee LPC, NCC

I am a Licensed Therapist with over 10 years experience. My primary clinical focus has been working with families, couples, addiction, sexuality, and criminality. I have worked with a plethora of mental health disorders and substance use disorderrs including but not limited to psychotic disorders, personality disorders, anxiety, depression, and mood disorders. I look forward to assisting you on your journey to mental health wellness.

Take the first steps to healing by calling Michelle at 570-900-2964 or email her at Michelle@empowerthemind.org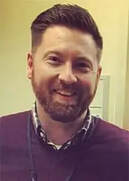 Bernard Showers, LCSW
Mr. Showers earned his MSW at Shippensburg University in 2010. Bernard has over ten years of experience as a licensed social worker. He provides therapy for various ages and presenting problems; however, he specializes in treating Substance Use Disorders, Co-Occurring Disorders, and Anxiety of Depression. He employs an eclectic approach to therapy utilizing various evidence-based practices, including Motivational Interviewing, Cognitive-Behavioral Therapy, and Acceptance and Commitment Therapy.

In September 2016, he attended the Motivational Interviewing Network of Trainers Train-the-Trainer event and is one of 1,500 MINT members worldwide. Mr. Showers has trained aspiring and active independent practitioners at many colleges, universities, governmental agencies, and companies around the United States. In addition to Motivational Interviewing, Mr. Showers has developed, presented, and published several continuing education workshops on family involvement in substance use treatment, ASAM criteria, Cognitive-Behavioral Therapy, and group therapy. Mr. Showers has also received extensive training at the Beck Institute in Cognitive-Behavioral Therapy.

Bernard is a current student in the inaugural class of The University of Kentucky's Doctor of Social Work (DSW) Program, with anticipated graduation in May 2022. In July 2021, Bernard Showers was the lead author on the manuscript Medication for Opioid Use Disorder in Rural America: A Review of the Literature published in the APA's Journal of Rural Mental Health.

Take the first steps to healing by calling Bernard at 717-769-5133 or email him at Bernard@empowerthemind.org