Think Well * Live Well * Be Well

Our Pottsville location has moved!
​Come visit us at 212 W. Market St. Pottsville. PA 17901

What We Do and Who We Are
Outpatient Mental Health and Addictions Clinical Services.


From the first point of contact we strive to provide compassionate comprehensive care. It might be a question you have about something going on in your life, a need for an evaluation, help coping with stress such as relationships, children or work, we are here to help with problems big and small. Our goal is to be person centered, treating each client as an individual with honor while using best practice evidence based approaches. Some of the approaches used by Empower the Mind LLC are Cognitive Behavioral Therapy, Mindfulness, and Biofeedback. We work with many problems here are just a few Addictions, Anxiety, ADHD, Depression, Bipolar Disorder, PTSD and Family Issues.

Consultation and Continuing Education Credit Trainings for Mental Health, Substance Abuse and other Medical Professionals.



Empower the Mind LLC was established in 2012 to meet the ever changing needs of today's treatment provider. As the complexities of our clients, insurance company demands and growing need to provide evidenced based practice approaches in the work we do. As treatment providers we have to continue the learning process to keep up with the increasing challenges of the mental health, addictions treatment and medical profession. Empower the Mind not only can offer training to meet the needs above but can also do so in a dynamic, energizing and individual way for each organization or treatment facility. Workshops can be designed around the training needs of each program and the treatment they provide.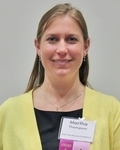 About the Founder Dr. Martha L. Thompson:

Dr. Martha Thompson has been providing direct clinical care in mental health and addictions since 1999. Her passion for helping others grow to their best drives her personally and professionally. Dr. Thompson has an open and engaging style about her making it easy to talk to her from the moment you meet her. Her energy and joy to share her expertise or just listen is always present be it working with clients or providing some type of educational session. Her ability to apply best practice approaches such as Cognitive Behavioral Therapy and Mindfulness interventions help her clients make the strides and changes necessary for an improved life. She is always learning and exploring what else is out there to help those in need.
She completed both her doctorate and master's degree in Clinical Psychology at Forest Institute of Professional Psychology in Springfield, MO. Her undergraduate work was completed at Grandview University and Des Moines Area Community College both are in her home state of Iowa. She has worked as a therapist and supervisor in various community services agencies including addiction treatment, domestic violence shelters, jails and outpatient therapy.
Dr. Thompson completed the American Academy of Pain Management approved pain management certification curriculum, Biofeedback Certification International Alliance approved Biofeedback and EEG curriculum which she applies in her clinical work today. Over the last several years she has taught at Harrisburg Area Community College, Lebanon Valley College and Alvernia University in Central PA. In addition to her academics and teaching she is both a licensed professional counselor and holds her advanced certification in addiction counseling. Dr. Thompson conducts regular training's for a variety of counseling agencies in PA as well as the PA Certification Board. These experiences allow for a broad basis to meet a variety of needs for working with diverse populations.
As a teacher and trainer she enjoys the opportunity to share her passion in an effort to inspire others.
Her philosophy is that teaching ten therapists can reach hundreds of clients where she may only be able to reach ten! Dr. Thompson is often heard telling clients and coworkers "we are only ever limited by our own lack of creativity."
Take the first steps to help by calling Dr. Thompson at 717-304-2631 or via email at DrMartha@empowerthemind.org
---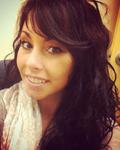 Ms. Nicole Peters LPCMental strength is not the ability to stay out of the darkness; it's the ability to sit present in the darkness, knowing that the light will shine again. I have been credentialed by the National Board of Certified Counselors (NBCC), and am also licensed as a professional counselor (LPC). My goals are to create a safe and supportive environment for all my clients as individuals, while they increase their level of self-understanding and self-awareness
Having over 11 years of experience in the Mental Health field, being trained in various treatment modalities, as well as, new & upcoming evidenced based methods, I have really come to have a passion and love for what I do.
I have experience with struggles within family systems, depression, anxiety, mood disorders, personality disorders, ADHD, & trauma to name a few. Having working directly with individuals, groups, couples, & families over the years, I tailor my therapy & treatment to the best needs of the client, while working to go deeper to find the root of the issue.
In addition to my clinical work I am also an Adjunct Professor in the Psychology / Behavioral Health Department at Alvernia University, my alma mater.
​Take the first step to help by calling Nicole 484-662-3223 or via email at Nicole@empowerthemind.org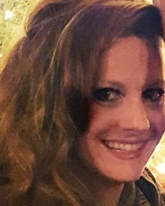 Michelle McGee LPC, NCC
I am a Licensed Therapist with over 10 years experience. My primary clinical focus has been working with families, couples,addiction,sexuality, and criminality. I have worked with a plethora of mental health disorders including but not limited to psychotic disorders, personality disorders, anxiety,depression,and mood disorders. I look forward to assisting you on your journey to mental health wellness.
Take the first steps to healing by calling Michelle at 570-900-2964 or email her at Michelle@empowerthemind.org

​
​Jordan Cupelli Knight LPC., CAADC If you are struggling with any emotional, social, family or personal challenges, I am the clinician for you. My clients love my authentic, caring, and friendly approach to therapy. I am optimistic about treating people who struggle with depression and anxiety as I am hopeful of the changes you can make. I have a long background in treating clients with co-occurring/ dual issues and specialize in treating families impacted by trauma and/or addiction.
I treat clients with cognitive behavioral therapy and a solution oriented approach which relies on a strong therapeutic alliance while encouraging compassion. My specialties are in trauma & resiliency, codependency, self-esteem, women's issues, identity and sexuality issues, families impacted by addiction, co-occurring disorders, body image, and eating disorders.
I take pride in our caring, supportive, quiet, inviting, and home-like atmosphere. I offer a wide range of hours and am often able to schedule new clients within days of inquiry.I have spent the last 2 years working in a private practice setting, and 8 years prior treating individuals with substance use disorders. I am a licensed as a professional counselor (LPC) and a Certified Advanced Alcohol and Drug Counselor (CAADC) in Pennsylvania. My Master's in Science in Clinical Mental Health Counseling from Shippensburg University with an undergraduate degree is in Psychology from Arcadia University.
I believe strongly in the mind/ body/ spiritual connection to wellness as her treatment practices have been strengthened by 12-step principles. I am committed to treating and empowering patients through the therapeutic alliance, cognitive behavioral therapy and a solution oriented approach. I enjoy bring a supportive and strengths based approach to the sessions with her clients.
Previously, I was a clinical supervisor for 3 years overseeing multiple levels of care and supporting the clinical care and practices of 6 clinicians. I have explored the parallel processes between clinician and their clients. My extensive training in supervision theories and practices. Supervision groups are in the planning stages to continue to foster clinician wellness, growth, development and licensure.
I have facilitated training's on communication, team building, the therapeutic alliance, and client directed, outcome informed treatment practices.
Personally, I love painting, cooking, traveling and fostering her relationships with her close friends and family.Take the first steps to help by calling Jordan at 717-450-7221 or via email at Jordan@empowerthemind.org
.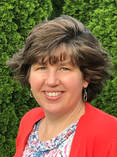 Sherri Freas LPC, CAADC (SOON to be LMFT too)
Making the decision to seek help is not easy. It takes courage to recognize that things aren't working and to look for treatment. I commend that courage and seek to provide a supportive environment to explore the blocks that are in the way of living a full life. Becoming clear on what you would love in your life if the first step. The goals of treatment are then finding ways to understand and remove the barriers to living that life. I view therapy as a way to reconnect with our authentic self, which allows us to connect with others in a new way. I view connection as a major component to living a healthy life. I have worked with clients dealing with depression, anxiety, self-esteem issues, trauma and addiction. I specialize in working with individuals, couples and families, with extensive experience in dealing with addiction.
I started my professional career as a kindergarten teacher at a local elementary school for 15 years. I felt called to the counseling profession and in 2012 I enrolled in Messiah College to earn my master's degree in counseling with a marriage and family specialization. In 2014, I began working for the Lebanon Treatment Center, providing outpatient counseling services to people dealing with opiate addiction.
I am excited to join the Empower the Mind team. I enjoy writing and I post weekly self-help blog articles to www.sherrifreas.com. Please look over a few articles as they give a feel for how I view the process of counseling. I look forward to joining you on this journey.
Take the first steps towards help my emailing Sherri@empowerthemind.org or calling her at 717-450-7228
---